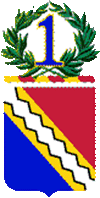 2nd Battalion, 1st Infantry Chapter Origin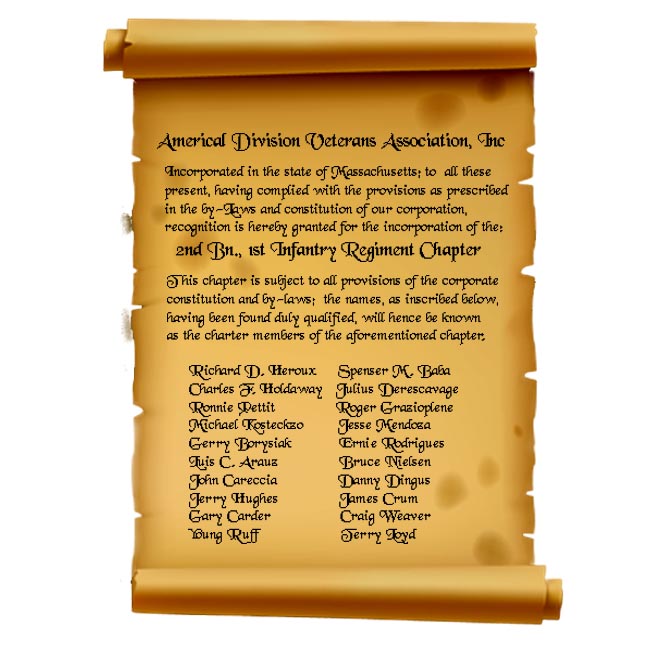 In 1988, Paul Terry "Foxhole" Loyd and Chuck Holdaway had talked off and on about getting veterans from their former Vietnam unit, Bravo 2/1 196th LIB, together for a reunion. Both had been in contact with a few of their former comrades and decided to try to get them together. One day Terry called Chuck and said he had been on a trip and saw a poster that the 196th Locate-a-Brother, founded by Jim Crum and Tony May, was holding a 196th reunion in early 1989 at St. Louis, Missouri and got the word out.
Subsequently, a large group of Vietnam veterans from Bravo 2/1, attended. Most of the Bravo guys had not seen each other in over 20 years. It was during this 196th Association reunion they also found out about the Americal Division Veterans Association. It was put forth for as many as possible to try to attend either the 196th or Americal reunions each year and to try to find other Bravo veterans. Over the coming years several impromptu gatherings happened aside from the large annual events and Chuck decided to set up a web site for Bravo 2/1, 196th.
Since not all guys were always attending the same reunions and may go to either the 196th,the Americal or both; it was decided our official reunion would be the Americal since it was an annual reunion and the 196th was biennial. In the fall of 2010, the Americal reunion was held in Chicago and 16 B 2/1 guys decided to visit the grave of one of our buddies, Raul "Heavy" Perez, who lost his life in 1969 during a hot LZ landing at Tien Phouc, RVN. At the visit, it was decided to form a chapter within the Americal Division Veterans Association. Upon further contemplation the idea was formed for the chapter to include all veterans of the 2nd Battalion, 1st Infantry Regiment, 196th Light Infantry Brigade and the chapter was chartered and the web site altered from a Bravo 2/1 theme to include all of the 2/1 Infantry Regiment. The chapter started with 20 founding members; as noted to the image on the left. It has grown throughout the years and boasts over 100 members.