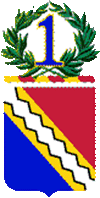 2nd Battalion, 1st Infantry


videos, DVDs and slides

This section contains items submitted by members of 2nd Bn., 1st Infantry Regiment, 196th Light Infantry Brigade. Depending on your computer, DVDs and videos may take a little time to download before viewing.
For a free video viewing app which works well; Click Here
There are also slide presentations compiled from photos members have submitted. Slide shows will advance automatically by initially moving your cursor to the far right side of the window or, by moving your cursor onto the image, you can advance or reverse the images by left clicking your mouse on the arrows that will appear on the image.
NOTE: If you do not have javascript, scripts or activex enabled on your browser, you will be asked if you want to enable it; click "Yes" or "allow blocked content".
Pete Vander Haeghen (B 2/1) video
Slideshow Operation Instructions

Slide Presentations:
Jerry Komnick (B 2/1)
Carl Jacob (D 2/1):
Vietnam 1
Vietnam 2
Kam Duc 3
LZ Ross-Que Son Valley
Bill Van Buren (B 2/1)
Vietnam Pix Compilation