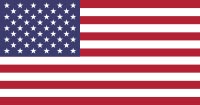 The Unites States began providing advisory assistance to the South Vietnamese in 1950 and became increasingly involved until the end of the Vietnam War. The escalation of U.S. involvement basically started with the landing of U.S. Marine and U.S. Army ground troops in 1965 around Da Nang and ended with the evacuation of Americans, foreign nationals and various Vietnamese officials, military personnel and citizens associated with Americans from Saigon to ships of the U.S. Seventh Fleet in April of 1975. The last American ground combat solders were withdrawn in January of 1973.
Australia and New Zealand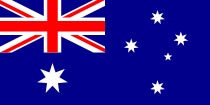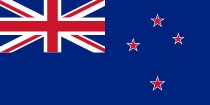 Australia and New Zealand sent ground troops to Vietnam. Both nations had gained experience in counterinsurgency and jungle warfare during the Malayan Emergency and World War II. Their governments subscribed to the Domino theory. Australia began by sending advisors to Vietnam in 1962, and combat troops were committed in 1965. New Zealand began by sending a detachment of engineers and an artillery battery, and then started sending special forces and regular infantry which were attached to Australian formations. Australia's peak commitment was 7,672 combat troops and New Zealand's 552. There were more than 60,000 Australian personnel involved during the course of the war, of which 521 were killed and more than 3,000 were wounded. Most served in the 1st Australian Task Force in Phuoc Tuy Province province.
The Republic of South Korea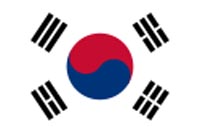 South Korea had the second-largest contingent of foreign troops in South Vietnam after the United States. The first South Korean troops began arriving in 1964 and large combat battalions began arriving a year later, with the South Koreans soon developing a reputation for effectiveness. Indeed arguably, they conducted counterinsurgency operations so well that American commanders felt that Korean area of responsibility was the safest. Approximately 320,000 South Korean soldiers were sent to Vietnam, each serving a one year tour of duty. Maximum troop levels peaked at 50,000 in 1968, however all were withdrawn by 1973. About 5,000 South Koreans were killed and 11,000 were injured during the war.
The Philippines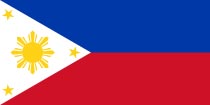 The Philippines also provided military personnel. Some 10,450 Filipino troops were dispatched to South Vietnam. They were primarily engaged in medical and other civilian pacification projects. These forces operated under the designation PHLCAG-V or Philippine Civic Action Group-Vietnam.
Thailand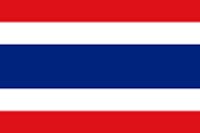 Thailand Army formations, including the "Queen's Cobra" battalion, saw action in South Vietnam between 1965 and 1971. Thai forces saw much more action in the covert war in Laos between 1964 and 1972, though Thai regular formations there were heavily outnumbered by the irregular "volunteers" of the CIA-sponsored Police Aerial Reconnaissance Units or PARU, who carried out reconnaissance activities on the western side of the Ho Chi Minh Trail.
The Republic of China (Taiwan)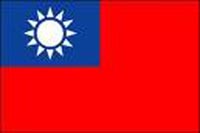 Since November 1967, the Republic of China (Taiwan) secretly operated a cargo transport detachment to assist the United States and the ROV. Taiwan also provided military training units for the South Vietnamese diving units, later known as the Lien Doi Nguoi Nhai (LDMN) or Frogman unit in English. In addition to the diving trainers there were several hundred military personnel. Military commandos from Taiwan were captured by communist forces three times trying to infiltrate North Vietnam.
Canada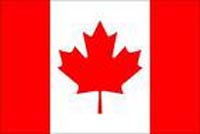 Canada's official diplomatic position in relation to the Vietnam War was that of a non-belligerent, which imposed a ban on the export of war-related items to the combat areas. Nonetheless, Canadian industry was also a major supplier of equipment and supplies to the American forces, not sending these directly to South Vietnam but to the United States. Sold supplies included items like boots, but also munitions, napalm and commercial defoliants. Canadian industry sold $2.47 billion in materiel to the United States between 1965 and 1973. Canadian and American Defense departments worked together to test chemical defoliants for use in Vietnam and Canada also allowed the US to use Canadian facilities and bases for training exercises and weapons testing as per existing treaties. Between 28 January 1973 and 31 July 1973, Canada provided 240 peacekeeping troops to Operation Gallant, the peace keeping operation associated with the International Commission of Control and Supervision (ICCS) Vietnam, along with Hungary, Indonesia, and Poland. Their role was to monitor the cease-fire in South Vietnam per the Paris Peace Accords.
About 30,000 Canadians volunteered to fight in southeast Asia. Among the volunteers were fifty Mohawks from the Kahnawake reserve near Montreal. One-hundred and ten Canadians died in Vietnam, and seven remain listed as Missing in Action.  Canadian Vietnam veterans groups have held many events to have their participation in the Vietnam War. Canadian Peter C. Lemon was awarded the U.S. Medal of Honor for his valour in the conflict.