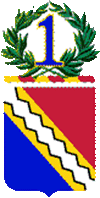 2nd Battalion, 1st Infantry Newsletters Archive

When finished with an issue; click the "back" button to return to the Newsletter Archives Page
NOTES: (1). you must have a PDF reader (such as Adobe Reader) to read the newsletters. (2). Effective October 2021 the newsletter will be issued every other month.